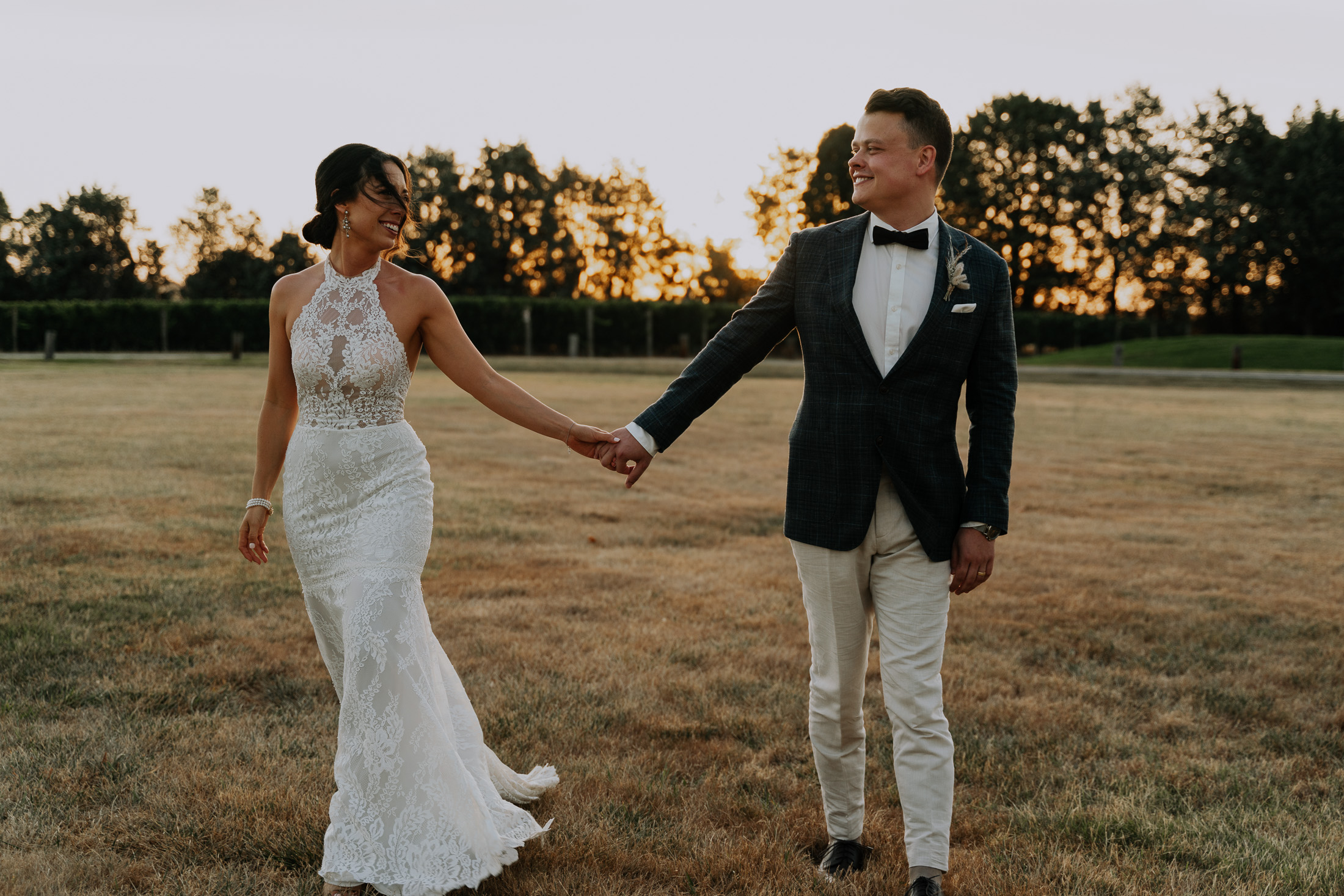 04 Feb

What Would They Know? Polka Dot Bride Interview

We were lucky enough to be interviewed by Polka Dot Bride for an expert opinion about exactly what we know. With 20 years of experience and knowledge in the industry, we had a great chat and tackled topics from what's changed in the industry to the biggest trends right now. Here are a few questions from the interview that we absolutely loved answering!
Tell us about Angela Osagie Bridal…
Angela Osagie is an independent studio and we are located in Rozelle, a leafy suburb of inner west Sydney. We specialise in finely detailed and exclusively made bespoke wedding dresses. The brand was born from a love of fine fabrics, softness as an aesthetic and fluidity of design. I am obsessed with the 'perfect fit' and the art of service is the heart of my business.
What's changed since then and now?
The wedding industry is always in a state of flux, it is continually changing and evolving. Everything wedding is always transformed and something fresh is just around the corner yet to be discovered. One of the biggest things that has changed from then and now is the fact that there are fewer rules, especially when it comes to the dress. Tradition has broken its confines of culture, allowing the bride to truly express themselves and their individuality through their dresses. Trends come and go, that is never going to change but the passion and dedication for bridal couture invariably remains firm.
Have bridal gown trends changed?
Brides are more open to expressing their individuality with colour and non-traditional bridal silhouettes, such as jump- suits, crop tops, and sheer layers. Many are wanting a more relaxed feel in general, and often incorporating fashion features into traditional forms.
Run us through the process of getting a custom-made dress from you…
The process is very much about active listening and open communication. I do encourage the bride to research and develop an approximation of what she wants before we meet. Then together we can explore in depth her ideas.
The early process involves sketching, draping of fabrics, this part is hands on, quite playful, creative and always informative.
Then we create the toile (mock up). This reveals the structure of the dress, in alignment with the bride's body and design concepts. Followed, there are generally another three to five fittings to bring the dress to a finished stage.
How long before her big day should a bride book and order her dress from you?
The whole development usually takes eight to 12 months this is optimal planning time for a relatively stress-free process. This timeline also gives the bride freedom to concentrate on the many details of her wedding plan. However, we understand that life doesn't always go to plan, so just ask if your circumstances offer limited time, we might be able to accommodate you.
Can you offer styling advice throughout the process?
Yes, I do, I love hearing about all the ideas and helping my brides to navigate through the infinite choices. Her shoes, accessories and underwear – all are integral to the final aesthetic.
Where do you source your fabrics?
I work closely with a number of fabric merchants, who visit international fabric expos and world best fabric mills, bringing the latest and greatest that the textile world has to offer back to Australia.
You also have a House Collection. Tell us more about that…
Our 'House Collection' showcases a range of current trends, mixed with our most passionate signature styles. There are fabulous 'Pret-a porta' options, that also work as inspiration for our brides who are looking for a custom-made wedding dress.
What have you noticed about dresses you're designing in 2019?
2019 thus far has been about delicate lace, illusion necklines, 3D details and all kinds of intricate embroideries.
What's the most important thing you've learnt working in the wedding industry?
To remain true to myself, design is hard work and it must come from real passion. I remain grateful to the fact that I work in an industry, that lets me do what I love every day and the most important aspect as a couture designer, is the bride and her vision and managing this through to completion.
And what do you love most about your job?
The creativity, the diversity of working with unique personalities each time I design a dress. As an artist I love the entire process from start to finish, but the final stage, when I see my bride overjoyed with the dress is what sets my heart on fire.
What's something people would be surprised to know about you?
I work with nature, with crystals and earth energy grids.
A huge thank you to Polka Dot Bride for their time and sharing our story. You can read through the whole interview here.